Best Laptop for College Student: Apart from textbooks and coaching sessions, the laptop has become an essential component for college students. If you are a class 12 student who has decided to pursue further education and is now trying to persuade your parents to purchase a good laptop, you have come to the correct place.
There are several laptops with various features and characteristics accessible on the internet. Some laptops are even available for as little as Rs. 10,000, which you may want to investigate just because they are inexpensive. If you aren't careful, you may wind up buying a laptop that isn't suitable for operating the software required for your course.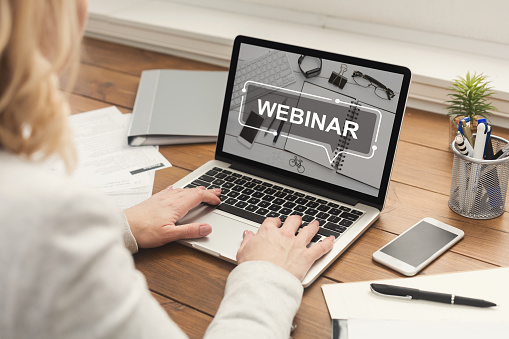 In this post, we'll try to turn you into a savvy shopper and help you select the best laptop for the course you've just applied for. Keeping in mind that your parents will most likely purchase the laptop for you, we've included recommendations for both budget and performance laptop specifications to assist you in selecting the best model.
Laptops for Arts, Humanities, and Social Science streams
According to the 2017-18 All India Survey on Higher Education (AISHE), 36.4 percent of students enrolled in Arts, Humanities, and Social Sciences programs. Students enrolled in humanities, and social science classes will spend the majority of their time on their laptops, downloading study materials, conducting research, reading papers, using Microsoft Excel and Word, sending emails, and watching movies.
Students enrolled in Fashion and Mass Media courses in the Art stream will need to have a professional photo and video editing software installed on their laptops. Photoshop, GIMP, Adobe Premier Pro, Sony Vegas Pro, and others are among them. These programs are graphically demanding and take a long time to load.
Laptops for Science, Engineering, and Technology streams
There are various certificate and degree programs available in the Science stream. According to the AISHE study, about 17.1% of students enrolled in this program in 2017–18. Students enrolled in scientific classes will require a laptop to complete college assignments, download study materials, and send emails. Some students may even utilize Microsoft Excel to keep track of physics formulae and lab results for chemical projects. Laptops with enough specifications can easily accomplish the majority of these tasks.
Every year, over 14.1 percent of students enroll in computer science, technology, and engineering. If you want to work in one of these industries, you'll need a laptop that can run a lot of applications. Students in IT and Computer Science courses, for example, must use Integrated Development Environments (IDEs) like Eclipse, NetBeans, Atom, Microsoft Visual Code, and others. These platforms may be used to program in languages like Java, C++, Python, Perl, and HTML, among others.
The Linux operating system is also covered in some detail in the Computer Science and Technology course. To get it up and running, you'll need to download and install VirtualBox on your laptop, which can operate on Windows but also allows you to load Linux at a time without having to reboot. Laptops with low specifications may struggle, which is why you should consider paying a little more and purchasing a laptop with mid-range specifications.
Engineering students can utilize design tools like AutoCAD, SketchUp, and the widely used MATLAB suite. You'll probably need a laptop with a mid-to-high-end CPU and a graphics card to run these demanding programs. We also recommend taking a look at huge 15.6-inch full HD (1920 x 1080) displays, which are ideal for most coding and design tasks. Large screens with high resolution provide a more comfortable work environment and allow more material to be presented on the screen.
Laptops for Commerce streams
Around 14.1 percent of students choose Commerce as their major. Business studies, accounting, and economics are the three most popular course options in Commerce. If you choose these courses, you may be required to use software such as Tally ERP, SAP, and EasyAuto 4. There are also other commonly used MIS products, such as EasyReports BI and Power BI, that may be used to automate and generate data reports, create data dashboards, and do computations, among other things.
You will also utilize Excel spreadsheets to compute and store information as a Commerce student. A laptop with modest hardware may slow down if you have to load large amounts of data and many spreadsheets.
The Best Laptop for College Student
The ideal student laptop may vary from student to student depending on workload and kind of work. Some students seek a laptop that will assist them in performing creative projects, while others seek a laptop that would allow them to browse and skim through text documents quickly. With so many laptops available for a variety of uses, we've compiled a list of the 10 best laptops for students to aid them in their studies, regardless of the classes they're taking.
These student-friendly laptops have the adequate processing capacity to perform common programs and tasks like document generation, word processing, and presentation preparation.
These also have a lengthy battery life, allowing students to use them throughout the day without having to worry about charging concerns. Furthermore, these laptops are robust and come in several configurations, offering you a wide range of options to pick from depending on your needs and budget.
So, without spending any more time, let's get started on learning everything there is to know about choosing the best laptop for students in 2021.
Find Out The Best Laptop for College Student
Today, who doesn't need a laptop? The days when it was considered a luxury are long gone. It is the most vital need for everybody in today's environment, especially students. However, with so many alternatives accessible in India, picking one from among them might be challenging. We were able to produce a list of the best laptops for students in India for 2021 as a result of our exhaustive study. So, what do you have to lose? Scroll down to find the laptop you're looking for.
Check out the full specifications of the 5 laptops for students that we hand-picked for you right now. To pick the Best product, you must first understand and write down your criteria.
The Apple MacBook is one of India's most student-friendly computers, and its new M1 silicon processor is a game-changer. It's the company's thinnest and lightest laptop, with outstanding performance and extended battery life. This laptop, which costs Rs. 92,900 and comes with a 13.3-inch screen and weighs 2.8 pounds, is only 0.6 inches thick and features a 13.3-inch screen.
The previous iteration had a 720p webcam, a comfortable Magic keyboard, and two USB-C connectors. The P3 color coverage, on the other hand, has enhanced the brightness of the 2560 x 1600 pixel Retina display, making it brighter than the previous panel. Finally, the Apple brand always helps you stand out, and you can count on the company's after-sales services and guarantees.
Highlighted Features:
Brand – Apple
Size and Weight – 13.3 inches (33.78 cm); 1.15 kg
Processor – 1.1GHz Quad-core 10th-Generation Intel Core i5 Processor
RAM – 8 GB
Hard Disk – 512 GB SSD
Display – Backlit Magic Keyboard; LED-backlit Retina display
Operating System – iOS 14
Battery Back-up – 11 hours
Warranty – 1-year global warranty covering manufacturing defects and not covering physical damage from Apple
Graphics – Intel Iris Plus Graphics
Number of Cores – 4
Ratings and Reviews – 67% 5-star rating and 8% 4-star rating
Pros:
The all-metal body eliminates any heating issues.
Big Sur Mac's operating system is extremely speedy and responsive.
The laptop's battery life is fantastic, eliminating the student from having to worry about charging it on a regular basis.
Because the laptop is so light, it is incredibly portable.
Cons:
Colleges and institutions do not advise students to buy this laptop because it is quite expensive.
To get the most out of Apple products, customers have to pay for a variety of memberships and other fees.
---
The latest AMD Ryzen 6000H-Series CPU paired with an NVIDIA 30-Series Laptop GPU and MUX Switch form the backbone of the brand new 2022 Strix G. Cutting-edge DDR5 memory keeps your CPU fed with information at all times, ensuring a responsive experience. PCIe 4.0 SSD support means that you'll never need to wait for file transfers or game-loading screens again.
Overstroke technology offers sublime work and play on the Strix G, reducing key actuation and improving responsiveness. Built with gamers in mind, it features spaced function keys for intuitive identification and dedicated hotkeys for quick access to essential commands. An ample touchpad means easier tracking across all of your applications. Four Zone RGB lighting Option lets you choose from colors for endless customization.
When you need to take your game on the go. Relax far from outlets with up to 12 hours of video playback. The Strix G supports fast charging that can take your machine from 0 to 50% in just 30 minutes. Or charge on the go with USB Type-C, juicing up from the battery pack of your choice.
H
Pros:
With features like Windows Hello sign-in and a fingerprint power button, it's quite secure.
An extremely small and light laptop that is easy to manage and transport.
It's available in a variety of colors, making it your go-to laptop.
The laptop's body is built of aluminum, which keeps it from overheating.
Cons:
It's not a particularly powerful laptop for serious programming and other computer work.
When compared to laptops in the same price range, the lack of a backlit keyboard is a significant disadvantage.
The SSD can't be upgraded to a higher capacity.
---
Certainly! Here are the details of the Xiaomi Mi Notebook Ultra:
The Xiaomi Mi Notebook Ultra is designed to provide flagship display quality, ultra-performance, and long battery life, making it an excellent choice for college students who require a powerful yet portable laptop for their studies 1.
H
12 threads and 8MB L3 cache deliver powerful performance and swift responsiveness. The AMD Radeon graphics help you experience crisp visuals with vivid clarity.
8GB DDR4 RAM integrates a higher-bandwidth memory for smooth functioning. The high-speed 512GB PCIe NVMe M.2 SSD creates more room to work with ample of storage. The 15.6-inch, FHD, 250-nit, anti-glare, and micro-edge display is engineered for high-quality viewing with stunning clarity.
Highlighted
Pros:
Quiet, Balance, and Performance thermal modes are selected with the Q Control.
The laptop is capable of doing numerous tasks at once.
The laptop comes in a stylish style that is both compact and portable.
The laptop is kept cool thanks to the 5th generation thermal engineering technology, which includes a twin fan and vent system.
Cons:
The laptop's battery life is quite short.
It lacks an Intel processor, which is a significant disadvantage in this price bracket.
---
Stamp your style on the world with ASUS Vivobook 15, the feature-packed laptop that makes it easy to get things done, anywhere. Everything about Vivobook 15 is bold and improved, from its powerful 12th Gen Intel Core processor to its crisp and clear display, 180° lay-flat hinge, modern colors and sleek geometric design. Make a fresh start today with Vivobook 15!
| | |
| --- | --- |
| Vivobook 15 keeps you fully connected with its comprehensive I/O ports. There's a USB-C 3.2 Gen 1 port, two USB 3.2 Gen 1 Type-A ports, a USB 2.0 port, HDMI output, and an audio combo jack — so it's easy to connect all your existing peripherals, displays, and projectors. | |
Pros:
Customers may customize the laptop for optimal performance and storage capacity.
The GeForce RTX graphics card is a gamer's dream come true.
The laptop is offered at a reasonable price.
For students seeking a laptop that can multitask, this is a highly recommended laptop.
Cons:
It comes in a rather flexible plastic casing and is a relatively hefty laptop.
The contrast on the screen isn't really appealing.
When viewed from sharp angles, the brightness of laptops decreases.
---
That being it we will post articles separately for different types of laptops so stay tuned. don't forget to comment down below. For more interesting posts check out our latest blogs here